"Art was once elitist when only the rich could afford fine art," continued Eleanor, owner of Paragon Gallery in Montpellier. "Now, it is more accessible for people to buy art works.
Now what is art?
Art is a form of thoughts , something that reveals the essential or hidden truth… Art is the unceasing effort to compete with the beauty of flowers – and never succeeding – Marc Chagall (1887–1985) Russian-French artist, remark, 1977
There's no doubt that art has managed to infiltrate every part of our lives; its reach is far wider than just galleries and museums. The 20th Century was a period of massive change for everyone, so as a result the art world turned on its head, as well. From paintings which verge on the traditional to artwork that pushes the boundaries of postmodernism, 20th Century art had it all.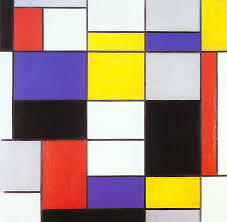 Technology and mediums to share creativity have had a serious impact on the way we view art today. Traditional modernism is post modern art. Traditions tend to follow extraordinary periods in history but have the unfortunate characteristic of identifying the superficial aspects of the period without capturing the true spirit. Modernism made superficial (traditional) becomes different for the sake of different. Robert Hughes said Shock of the New became the Thrill of the New and is now probably the  Cheap High of the New There is a high premium put on new materials, techniques, subject matter and concepts. Since when has ANY artist given us a substantially new image of reality?
Now this era has also given rise to some confusing question about art facts. For example Banksy a favorite of  Nicholas Welsch Preciado. It is mostly said that it's  vandalism not art. But its very popular among the youth because of its boldness and unique concept.
The art scene is shifting a bit. What I have found, certainly in the past couple of years, is that more people are moving from traditional art to the contemporary.
In Renaissance art, a high premium was put on imitating nature. "Then, once that was chipped away at, abstraction is allowed to flourish," says Ho. Works like Benton's and Hopper's are a combination of observation and invention. Cubists, in the early 1900s, started playing with space and shape in a way that warped the traditional pictorial view. According to Ho, some say that modernism reaches its peak with Abstract Expressionism in America during the World War II era. Each artist of the movement tried to express his individual genius and style, particularly through touch.
May be this modern art sector arrived due to housing development; contemporary homes, as well as art, are becoming more fashionable and people are responding well to that. So I think there will always be a place for this sort of work because everybody has a different taste. Like fashion and technology, art always goes in and out of fashion but some types of work are timeless and I think, with Banksy's work, and other derived art works from post modern times will rise continuously and there will always be a market for it.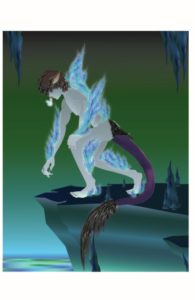 To check out some of the art created by Nicholas Welsch Preciado, check out his Yola site: http://nicholaswelschpreciado.yolasite.com/ or connect with him on his Weebly: http://nicholaspreciado.weebly.com/.